The Torrent 6100 LTE EPC Test System is a flexible and realistic platform that allows for testing of 4G LTE evolved packet core (EPC) network elements together or in various combinations. It is a turn key solution for functional and load testing of of Serving Gateway (SGW), PDN Gateway (PGW), Mobility Management Entity (MME), and AAA network elements, and allows you to verify their performance under stress while at the same time ensuring that end-subscriber QoE requirements are met. Beyond this, the Torrent 6100 can also emulate SGSNs and GGSNs, allowing for 3G core network testing.
With many years of field proven technology inherited from its Torrent series counterparts, the Linux based Torrent 6100 packs numerous innovations of its own, including very highly configurable control plane messages suitable for customizations of various kinds or for negative test case evaluation.
The Torrent 6100 emulates all network elements in real time as realistically as possible, so that the tests you run in the lab give you confidence that your equipment is ready to go live. It's like a debugger for your 4G LTE EPC network that lets you set up and analyze basic call scenarios: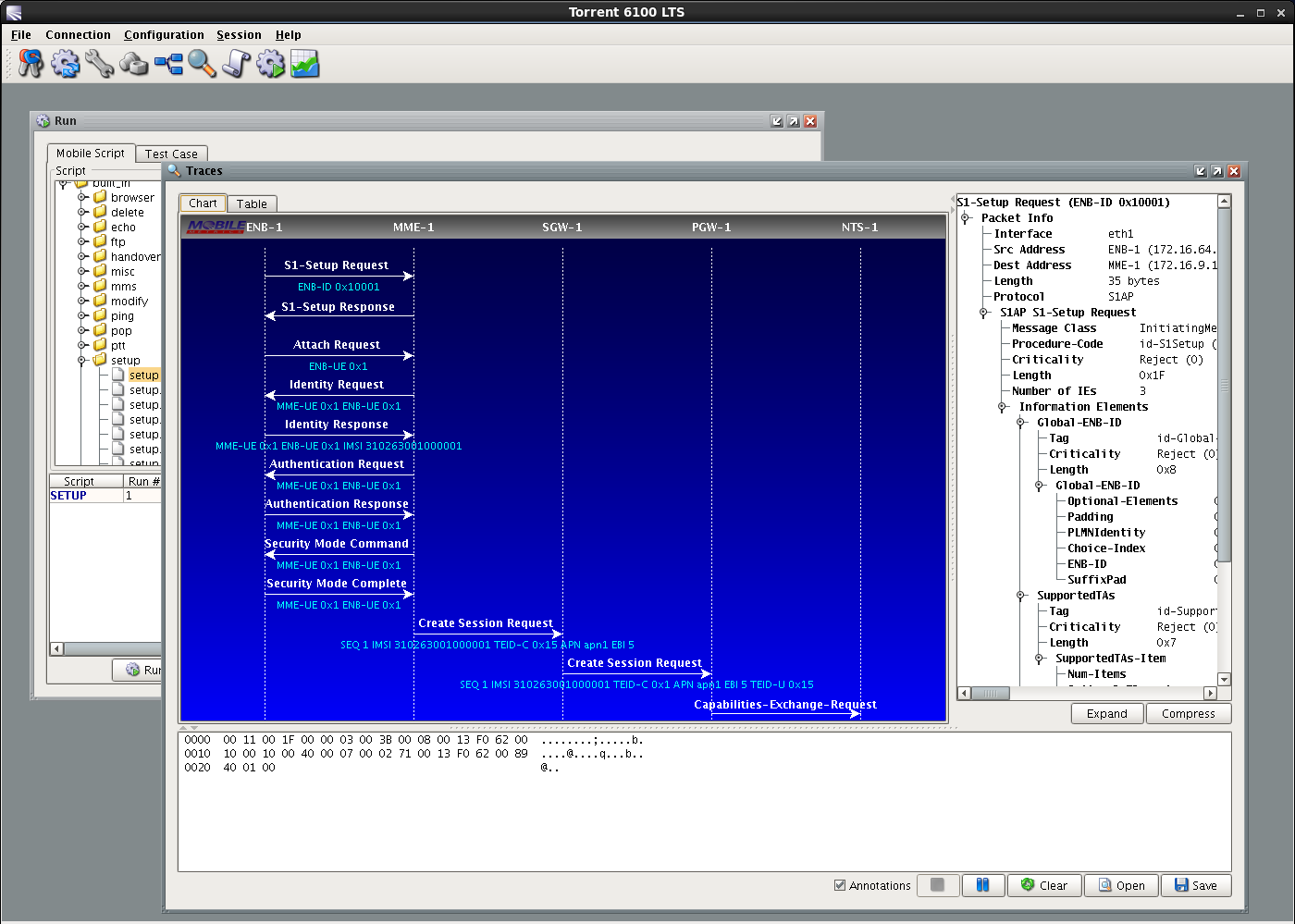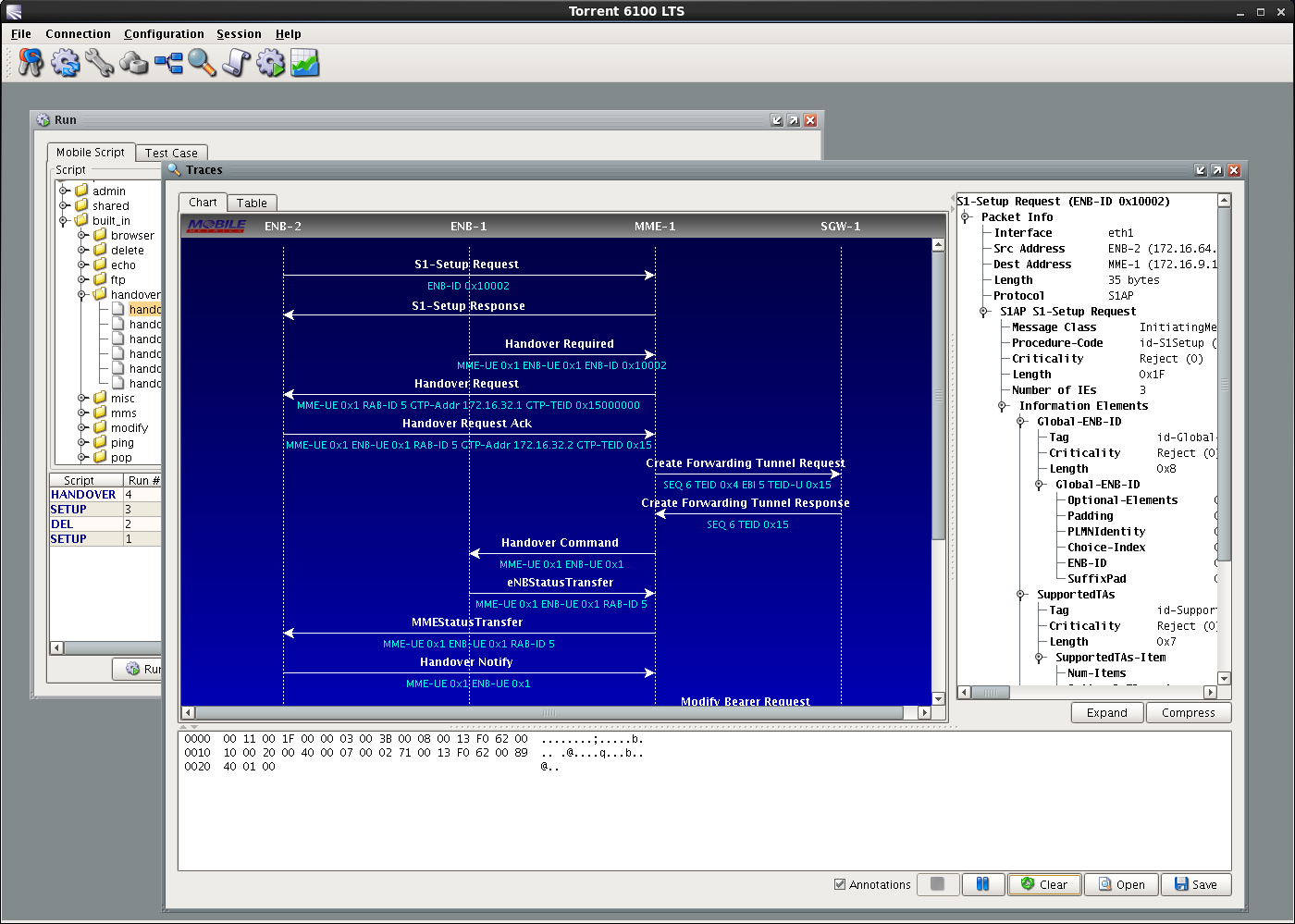 Then run highly complex parallel call profiles that scale linearly to stress even the largest networks. For example, in with the latest version of the 6100, one can generate over 10K attachs per second on just a single 2U server, while many thousands of data streams are running concurrently over the user plane at 10GE saturating rates: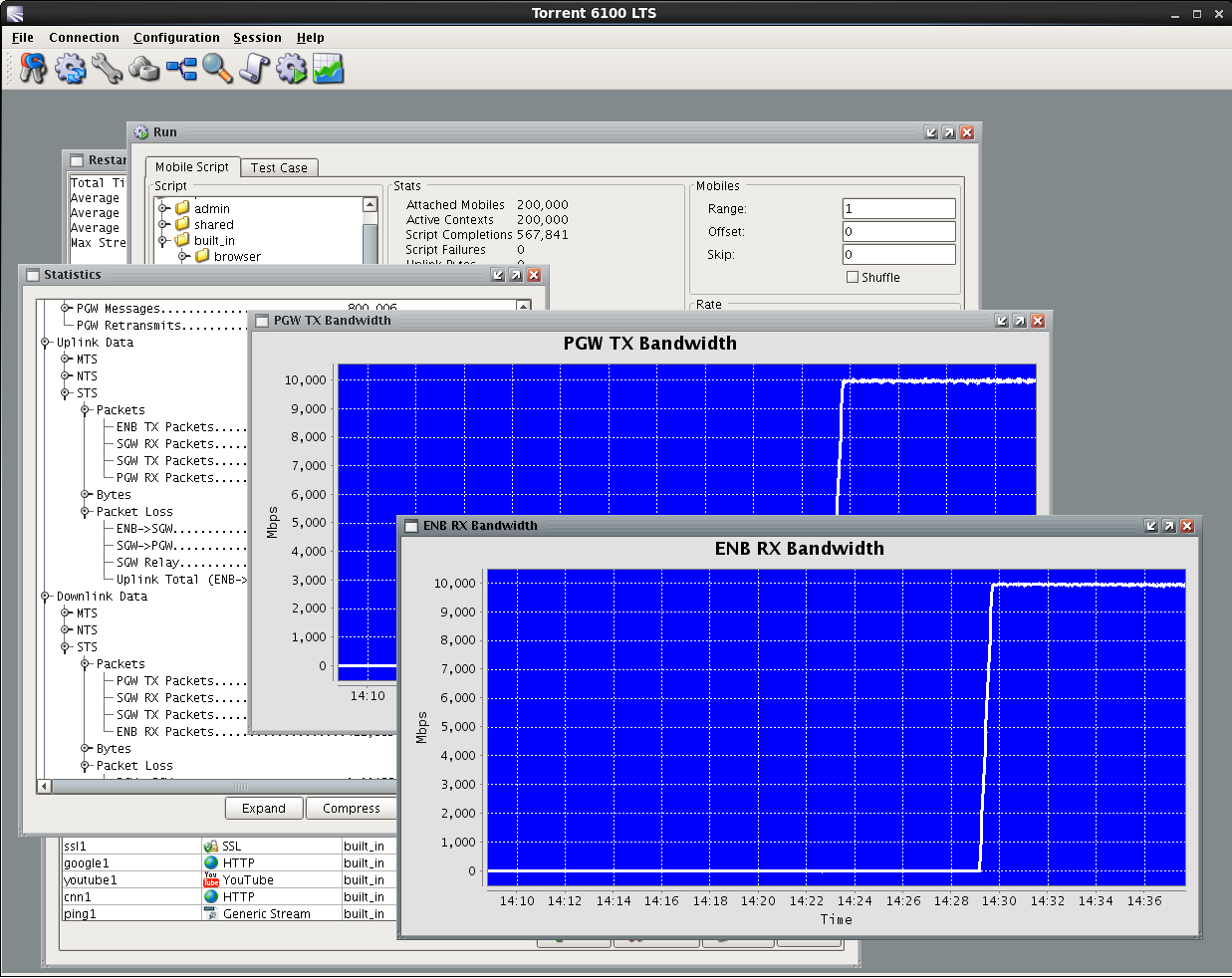 And this traffic can be scaled linearly to the level desired just by adding additional hardware, with each 2U server delivering 20Gbps of sustained traffic.